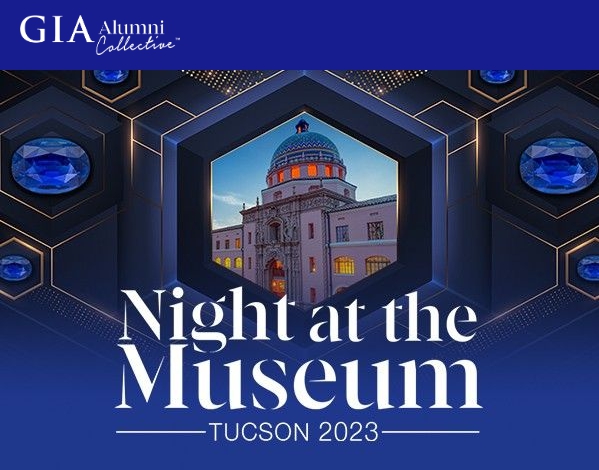 Join the GIA Alumni Collective for a gathering under the desert stars, where we'll mingle with friends and colleagues, discover the splendor of the museum collections, and maybe even kick up our heels on the dance floor!
We will also announce the finalists and recipient of the
Gianmaria Buccellati Foundation Award for Excellence in Jewelry Design.
We look forward to seeing you there.
Friday, February 3, 2023
6:00 p.m.
University of Arizona Alfie Norville Gem & Mineral Museum
115 N. Church Avenue
Tucson, AZ 85701
$65 per person
-----------------------------------------------------------
DATE February 3, 2023
TIME 6:00 – 9:00 pm
LOCATION The University of Arizona Alfie Norville Gem & Mineral Museum
ADDRESS 115 N Church Ave, Tucson, AZ 85701